Honk Honk, My Darling
A Rex Koko, Private Clown Mystery – Book 1
2011 Book of the Year (Nontraditional Fiction), Chicago Writers Association!
"Great book! This is Raymond Chandler meets Barnum & Bailey. It's as entertaining as a car-load of clowns. Or more specifically, a car-load of tough-talking, poker-playing, metaphor-spewing clowns." — A.J. Jacobs, My Life as an Experiment, The Global Family Reunion
"The writing is brilliant. The mystery is gripping. And Rex Koko, the clown detective, makes for a thoroughly engaging narrator. I loved this book and I can't wait for the sequel."–Jonathan Eig, Get Capone, Luckiest Man, The Birth of the Pill
In Honk Honk, My Darling, Rex is hired by an aging, arrogant trapeze star to bring back his wayward wife. Every time Rex comes close to finding her, however, other aerialists come to gruesome and spectacular ends.
Is Addie Carlozo a "black widow"? Is Rex really cursed with bad luck? Why is he being followed by those red-headed roustabout bastards, the Redd Brothers? And will "circus justice" intervene before the police do? Revenge, corruption and murder headline the bill in Top Town, where life comes 3 balls for a nickel.
Babes, bullets, banana peels! As e.e. cummings said, "Damn everything, but the circus!"
Click here for an excerpt from Honk Honk, My Darling.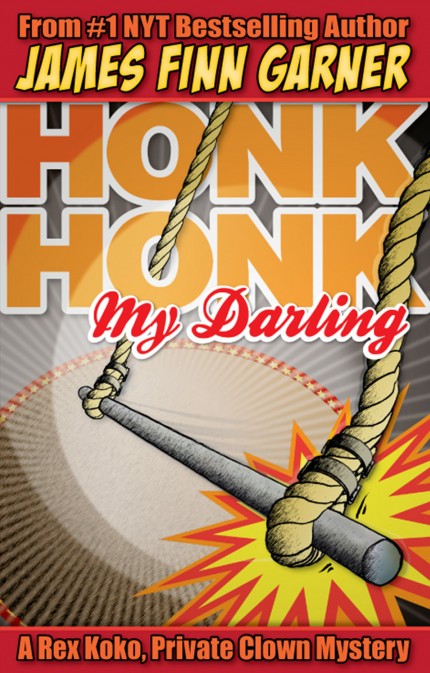 Buy Now
Amazon: http://www.amazon.com/dp/B004YFEUCQ
The Book Cellar: http://www.bookcellarinc.com/book/%5Bmodel%5D-61
Indie Bound: http://www.indiebound.org/book/9781468087086
Smash Words: https://www.smashwords.com/books/view/56397